Other Projects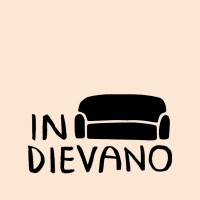 indievano
I'm co-founder, project manager and artistic director of indievano, a project established in 2017 bringing acoustic, secret concerts in private houses. Ingredients for indievano: independent music, friends, your sofa. indievano hosted concerts by Moplen, Birø, LePuc, Aria su Marte, Daniele Isola... Also, we organized Festivalino, one-day festival with live performance by Bruno Belissimo, San Diego and Pop James.
New dates coming soon. Stay tuned!
indievano, live dal tuo divano.